What is the first thought that passes through your mind when you're going to try a new product? Probably: Is the product worth it? Of course, every hair type has different needs when it comes to the right care, and hence, needs a different solution. You have to know that a product that works for your hair might not work for your friend's, and vice versa. So, whenever you decide to buy a new hair product to try, the only solution left for you is to scroll through the entire product range to find the good that would suit your hair.
Now, as a professional in the hair industry, I thought of swapping my place with that of my customers for a few seconds, and I gave it all a thought. If I were a potential customer who would be visiting GK Hair's website for the first time, would I find it convenient to scroll through every product description just to see which product suits my dry hair? The answer I got was negative, and then and there I decided to come up with a solution.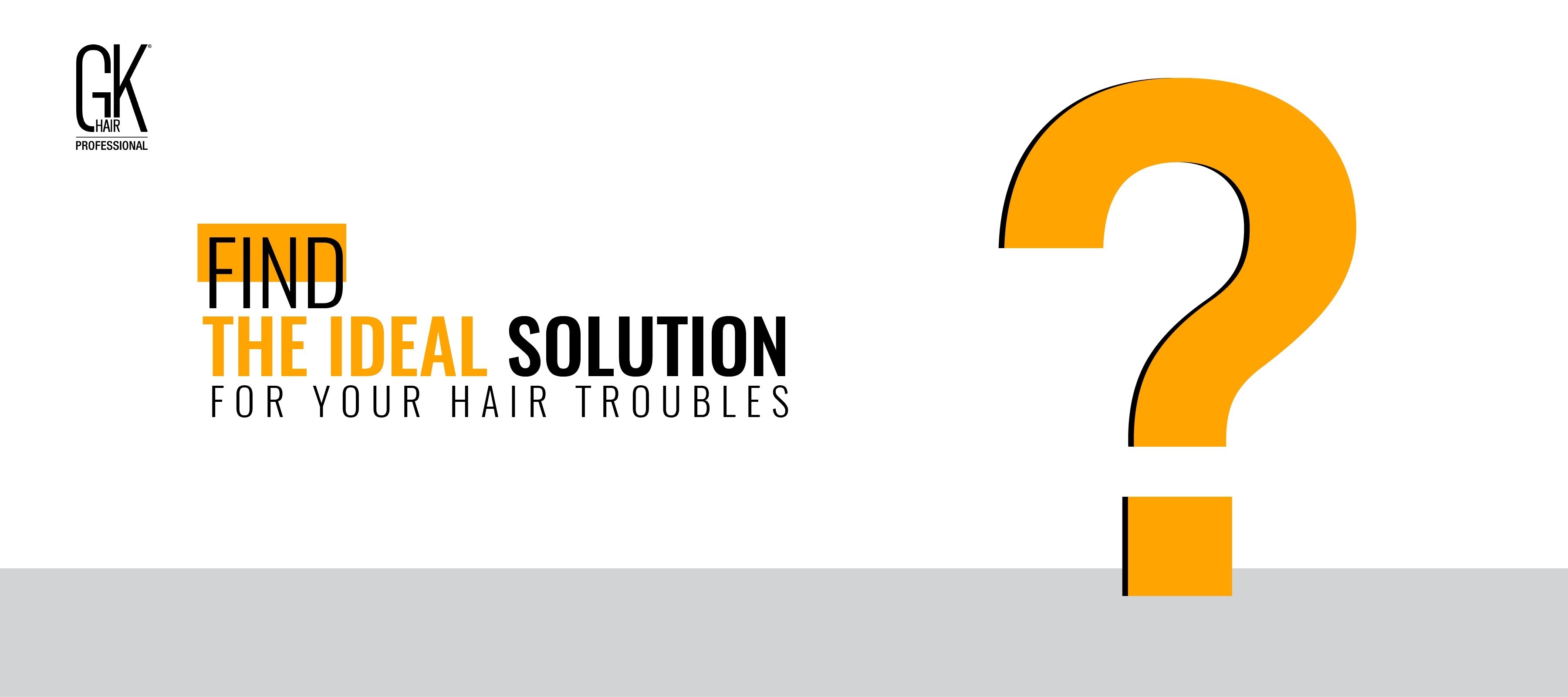 The truth is, people don't want to look for the solutions anymore; they want the solutions to present themselves. The traditional approach of "people looking for products" isn't as effective as it should have been. With the kinds of routine that the customers have, they want an effortless, smooth experience with e-commerce, not "find the treasure". After giving this a fair bit of a thought, our team finally came up with a solution: "Hair Quiz".
The process of Hair Quiz is simple. It contains multiple questions regarding the hair trouble that you have to put up with on a daily basis, and recommends you the most suitable product for it. For example, if I'm concerned with my blonde hair maintenance, I'd select the option. The quiz will ask me a couple of more questions to specify my hair concern, and recommend to me the product(s) particularly designed for the said concern. This helps the customers not only save their time and energy, but also find the right products within a span of a few minutes. No matter whatever your concern is, the quiz will present to you the ideal solution without you scrolling through the product range for hours.
Keeping an eye on what your customers need, and providing them with the solutions always turns out to be in your favor. Take the example of Jeff Bazos; in the middle of a global pandemic, he rose to become the second richest man on the planet, just by offering solutions to customer problems. The concept of Amazon Go not only assisted people in minimizing physical contact through the exchange of soiled notes, but also offered less time consumption. When your  primary concern is meeting the customer's needs; the rest of the things fall into place by themselves.
The Hair Quiz has been a huge success so far in assisting many customers find their perfect suit, and I hope it stays that way. If you want to solve a quiz yourself,