Facebook IQ insights recently stated that 44% of the consumers are likely to make a purchase based on a social media post. This statement tells you a lot about how important your business posts are. You cannot just post anything. It has to be creative, valuable, meaningful, engaging, and catchy, all at the same time. However, creating this type of content takes hours of brainstorming, and what comes out of it is just a single post for your social media. Let's say you have spent two hours creating a video for your business Tik Tok and writing the description. What about your Facebook? Instagram? YouTube? Email? Usually, a professional salon owner doesn't get time for social media content creation, and as a result, their online business suffers a blow.
Being an entrepreneur myself, my strategy to come up with a solution is that I always place myself in the problematic situation. If I am a salon owner who has trouble managing an effective social media presence, what is the solution I'd like to have? Maybe a folder containing a number of catchy social media posts, ready to publish. This idea helped me and my team members come up with a smart solution: The Social Media Library.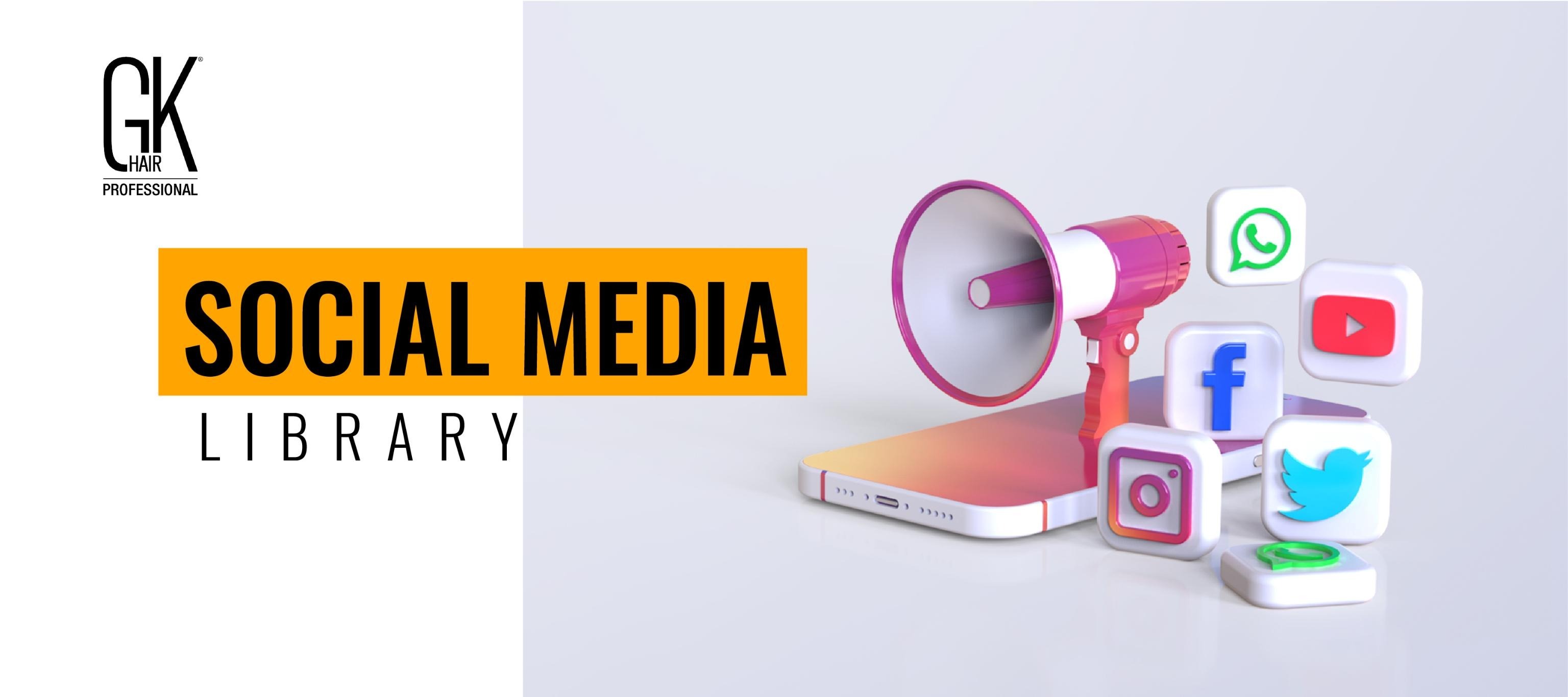 Imagine an online dashboard that contains pre-designed social media posts with high-quality graphics and written descriptions, ready to publish anytime. This is the Social Media Library for you. This library contains social content including pictures and post descriptions that are designed for different social media platforms, including Facebook, Instagram, TikTok, YouTube, and Email Templates. Not only this, but the descriptions are also available in multiple languages for different regions. It allows you to access the content you need at any hour of the day without brainstorming for hours and coming up with creative content. You simply go into the
Library, choose your preferred options, and your post is ready to publish. Social Media Library has been a great tool in assisting salon professionals to boost their online businesses, and although it's been launched recently, many salon professionals have reported its usefulness in establishing an online presence for their business.
To follow a step-by-step guide on the usage of Social Media Library, visit: