People, glam, lights, the skyscrapers and the beautician's crowd, that's how the mega beauty event of the Middle East kicked off 2017's gala. Yeah! It's all about the most anticipated Beauty World Dubai event. An event that provided the platform to about 1500 beauty and cosmetic companies to gather and showcase their miraculous products to their clients and the users.
Like every other year, this year's event proved a lot more inspiration for GKhair and its founder, Van Tibolli. It provided us the opportunity to meet our clients, to give them live demos by transforming their frizzy looks to straighten.
Where, this event enabled many of our models, trainers, distributors and salons to interact one another, it also provided us an opportunity to interact live with our CEO, Mr. Van Tibolli and to have quick round-up questions.
We will definitely, showcase through our pictures that how successful the event was. But, here's an excerpt of the detailed interview that we arranged with our CEO.
What brings you to Dubai?
I love Dubai because of its fast paced, yet managed lifestyle. I come to Dubai at least twice a year. There are several reasons for which I come here. Sometimes, these are the beauty summits, trade shows and much more. While sometimes, the reasons are my business tours.
Since GKhair is an international brand, selling its products to 70+ countries, I have established an office here as well. In order to support my business across the Middle East and North Africa, I frequently visit this place.


There's one more reason to it, and that's the fast-paced environment and the potential business growth that brings me here, it is exciting and there is always something new to see.
What is your message to women and men in Dubai as most of them face serious hair issues such as hair fall, dullness, etc.?
Generally, people don't take care of hair the same way they would take care of their face and body. They simply comb hair or will use the products that won't add much benefit to them.
Well, I believe having healthy hair starts with a healthy routine and using great products with high-quality ingredients. You would not put low-quality oil into your car or low-quality food into your body. The hair is no different. Choosing the right products to achieve healthy hair start with the basics like choosing the right shampoo and conditioner without harsh sulfates or parabens.
 Who is your favorite hairstylist?
I would say that my favorite hairstylist of all time would have to be Vidal Sassoon. He is an icon in the professional hair care industry. His development of structure in education provided hairstylist around the world the opportunity to excel in their careers.

A product you swear by for all hair types?
I believe that GKhair's every other product is tailor made to people expectations. Our products deliver the best results. However, personally, my go-to product from some time is GKhair Leave in Cream. It is easy to use, you see instant results in styling and conditioning. I have never seen any particular hair type that was not able to benefit from this product.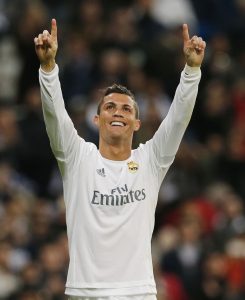 Who according to you is never seen having a bad hair day (Celebs/politicians/sportsmen/etc.)
Cristiano Ronaldo never had a bad hair day. His hair always styled perfectly. Whether, he is after, during or before the game.
One thing you like and one thing you don't like about Dubai?
Mentioned earlier too that I like the speed with which Dubai is progressing. It's growth, the lifestyle and the opportunities. We always go to see the fountain and Burj Khalifa, enjoying the view of the tallest building in the world and the fountain at one of my favorite restaurants Scoozi Italian Resturant.
I would like to be able to visit more frequently but the distance can be difficult.
Other than this formal interview, Mr. Van Tibolli, CEO, and founder of GKhair highlighted the Passport to Success Cruise Event too. Talking to his international team, he mentioned, how the group celebrated GKhair's 10 year anniversary with his international sales team, education team and of course global distribution partners.
To find out more about 10 years of GKhair follow our social channels.